My favorite part about volunteering for GADAB is the fact that I get to meet, and sometimes get to know, all kinds of dogs. I have two dogs of my own, and every time I leave the house, I tell them that I'm off to hang out with dogs that aren't as lucky as they are--at least not at the present moment. The dogs at GADAB are all so different, and at the shelter for so many different reasons, but they are all the same in that they crave connection, moments of joy and of human friendship.

Last Saturday, I spent some time with two very different dogs--Leroy and Samson. Leroy isn't able to go out, so we spent our time playing kennel games. He is so very clever, this boy (not to mention he reminds me of my very own girl pittie). His favorite game is PAW, and he is quite generous in his paw giving.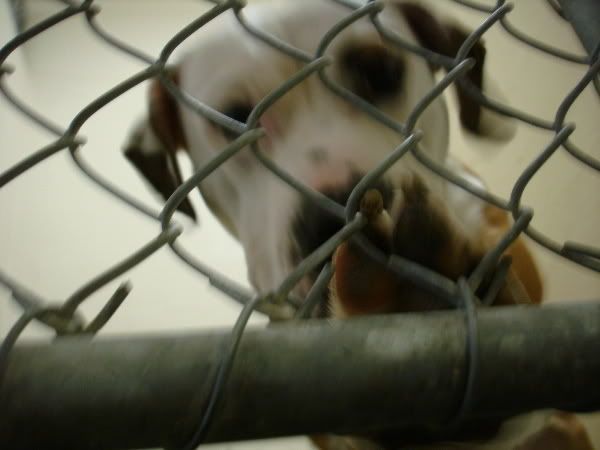 Under the kennel door, between the door and wall...he anxiously awaited my hand to move so that he could touch it. Working diligently for treats, Mr. Leroy consistently made me laugh with his goofy demeanor and enthusiasm.



On the other hand, Samson was all business....until he went outside, that is. This big guy really had to GO, for lack of a better word, and on his way out of the building, he couldn't be bothered with anyone or anything. Once that was taken care of, Samson ran around the yard, ready to play and explore and fetch. His joy that day was apparent, and he thanked me in many ways. It was hard to take Samson back inside, and I only wished I could conjure up his very own yard in his kennel. The best I could do was offer him a Kong and leave him with the memory of the gray morning sky.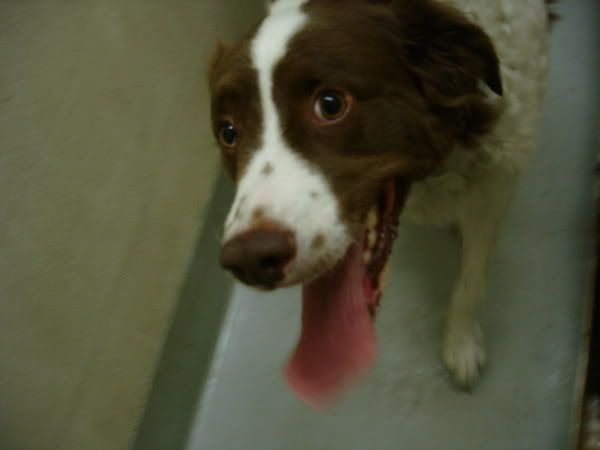 Such different dogs, but such good boys...
both of them.